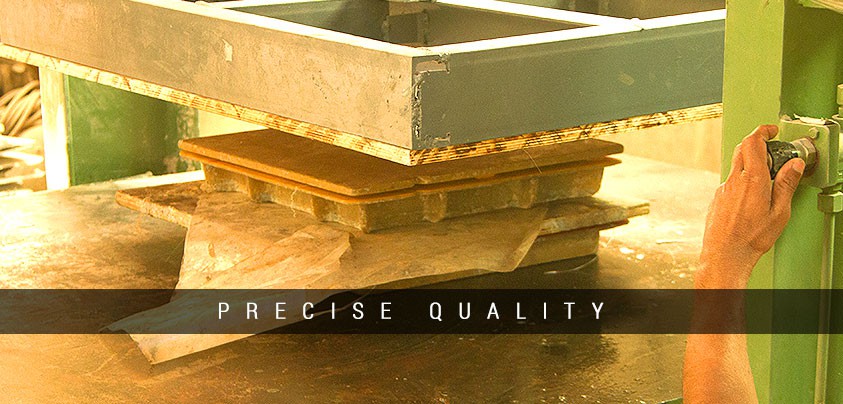 Quality
At Tribeni Fiber Private Limited we believe that quality comes above every other parameter. Our objective since the beginning has been to bring the best quality in product and services to our clients. This remains our main motivation at every step. Today we have established our presence in the market as the company that can be relied upon for products of the best quality.
Key Elements Of Our Quality Control
Machinery: Manufacturing of FRP sheets or gratings requires high precision machines. Without this, we cannot achieve accuracy or finesse in our work. To ensure that our products have the right finish and composition, we have invested heavily in cutting-edge machinery. We work with only the best equipment, sourced carefully as per technological parameters. This is one of the secrets behind our superior workmanship.


Raw material: The quality of the resin system used in making FRP directly impacts the quality of the end product. This is why we insist of using only premium quality resin systems. These resin system include polyester resin, isopthalic polyester resin, ISOFR resin, vinylester resin. The resin system is selected according to the application area. As a result our products will not warp or show wear and tear easily. These are highly durable products that will last a lifetime. The high quality resin system also ensures that our products remain structurally strong.


Supervision: Quality control can only be achieved with actual supervision on ground. Our quality control team includes monitoring of equipments, tools, raw material and the finished product. We have a diligent and multi-layered supervisory system where a product is checked multiple times through its journey. This is necessary to ensure every step of the process is under strict eye and mistakes are caught in time.


Transportation: Quality control during transportation is as important as the actual manufacturing of the process. We are very particular about packaging to ensure that our products reach in perfect condition at its destination.


Assembly: When required our tram will also undertake the assembly of products. In some installations this could be essential in ensuring that the quality of the final product remains intact.


Team work: At Tribeni, we believe in team work and that collaboration provides best results. We take pride in our talented and skilled employees. Many of our employees have been with us for years. This is the true secret of our success!